GET THE SKILLS TO BE A Education Assistant PROFESSIONAL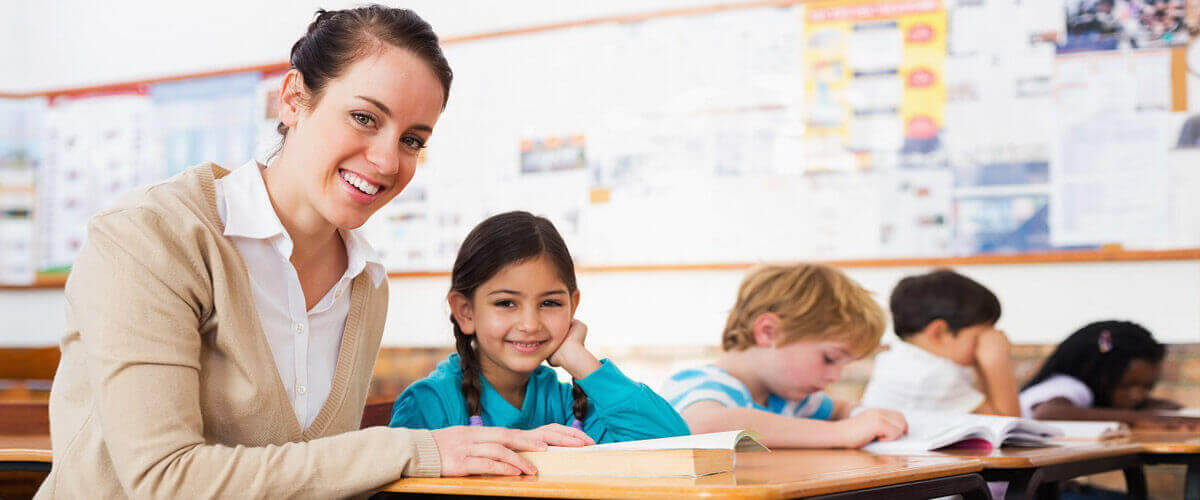 About
If you are interested in helping children and youth who require extra support to achieve their full potential, assist teachers in early childhood settings or elementary and secondary schools, or help children and youth in the community, the Education Assistant diploma program is designed for you.

With a focus on the individual's social and educational needs in an inclusive environment, students are prepared to change people's lives through caring, education, and promotion of healthful, purposeful lives.

Through theory and practice, case studies, specialized training, and work experience practice, graduates are well-prepared and equipped to enter the field of special education.
Industry Salary Information
Low Wage ($/hr): $18.80
Average Wage ($/hr): $24.10
High Wage ($/hr): $28.00
Average Salary: $50,128
* Information Source: www.jobbank.gc.ca/trend-analysis. Salary data provided is an estimate, and is intended for reference purposes only.
Personality Assessment
Find out what your personality is like and discover your traits, worries & concerns about taking the next step to study at school towards a new and rewarding career. This quick and easy assessment will provide you with some insight into what to focus on and what you might need to watch out for to best prepare you for your new career and school goals!
Take Assessment!
Financial Aid
Finding yourself in a position where College is unaffordable is more common than most of us realize. Fortunately, Canada's provincial and federal governments are very focused on making education accessible to virtually everyone; even students that are new to Canada. Regardless of your situation: didn't finish high school, are having (or had) financial difficulties, or you are a new arrival to Canada, we will find financial solution best for you!
Our Financial Aid Expert will provide you with best options to make education investment in yourself, both realistic and affordable. Let us help you find option that suits you best. Fill out the form NOW!
Government Student Loans

Currently, British Columbia has a government-sponsored plan that provides loan assistance to qualified full-time students. The type and amount of assistance usually varies depending on your individual circumstances.

When you meet with our Student Financial Planning Expert at the campus, we will go over all the financial options available to you to make this amazing investment in yourself both affordable and realistic.

RRBC Royal Credit Line for Students ©

The Royal Credit Line for Students lets you focus on what's important: your studies. Available to full-time and part-time students who need to finance their studies, it allows you to take charge of your financial needs in a way that fits your lifestyle.

The Royal Credit Line for Students is different from a traditional loan in that it lets you borrow funds as you need them, and pay the interest on only the amount you use, without ever having to reapply. You get all the convenience and benefits with no annual fee.

As a student, you may qualify for one of RBC`s best rates - Prime + 1%, which applies when you are at school and for a 12 month grace period after graduation.

Further information about financial assistance is available from the Financial Advisor at your nearest campus.

Other Financial Assistance

There may be other forms of financial aid available to you. Depending on your circumstances, you may be eligible for specific government grants and bursaries. Additionally, you may be eligible to receive funding through a government-sponsored agency such as HRSDC or WorkSafe.

If you have questions about funding your education, each CDI College campus has a Financial Advisor who can provide information about the various options available to you. Additionally, your Financial Advisor will also assist you with completing your application for whichever funding option you choose.

Obtaining financial aid will enable you to concentrate on your CDI College training so you can embark on a rewarding career in your field.
Vancouver
626 West Pender St. Suite #710
Vancouver, BC V6B 1V9
Burnaby
5021 Kingsway Suite #500
Burnaby, BC V5H 4A5
South Surrey
112 - 14928 56th Ave.
Surrey, BC V3S 2N5
Surrey
11125 124th St. Suite #100
Surrey, BC V3V 4V2
Richmond
4351 No 3 Rd.Suite #180
Richmond, BC V6X 3A7