GET THE SKILLS TO BE A Specialist in Applied Information Technology PROFESSIONAL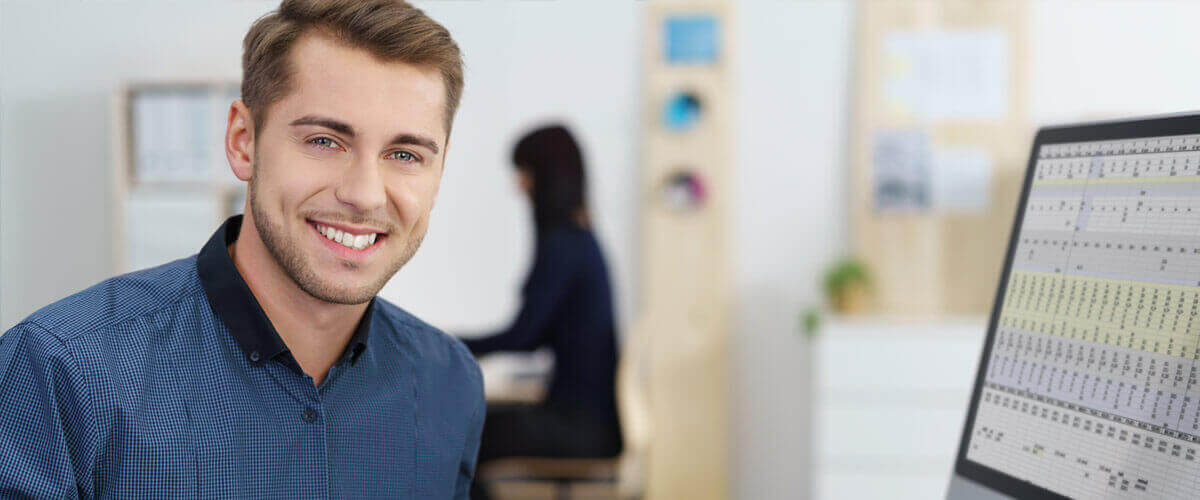 About
The legal profession is full of opportunities for motivated and detail-oriented people. Information technology is particularly important to the functioning of modern law offices. CDI College's Specialist in Applied Information Technology - LCE.3V Option: Legal Administrative Assistant program gives students a broad understanding of the Canadian legal system.

This program covers the fundamental terminology, legal office procedures, record keeping and bookkeeping skills you need to thrive in a law office. Students also receive hands-on training in keyboarding, transcription skills, and word processing programs. This program will prepare students to work as a legal trainee or as an assistant in legal departments of family, financial, corporate, real estate and other law firms.
Prerequisites:
Secondary V diploma
Successful admission test
Total Program Hours
Conditions for admission to an Attestation of College Studies (ACS)
In addition to meeting the college's requirements, applicants must satisfy one of the following conditions:
the candidate interrupted his or her studies for at least two consecutive semesters or one school year;
the candidate is covered by an agreement concluded between the college and an employer or by a government program;
the candidate has completed at least one year of post-secondary studies spread out over a period of one or more years.
This program leads to an ACS (Attestation of College Studies) recognized by the Ministère de l'Éducation et de l'Enseignement Supérieur (MEES) (Permit 749747).
This program is offered in English or French.
Career Opportunities
Law Firms
Real Estate Firms
Management Companies
Private Companies
Financial Institutions
Government Agencies (federal, provincial, municipal)
Industry Salary Information
Low Wage ($/hr): $23.00
Average Wage ($/hr): $36.26
High Wage ($/hr): $52.75
Average Salary: $75,421
* Information Source: www.jobbank.gc.ca/trend-analysis. Salary data provided is an estimate, and is intended for reference purposes only.
Personality Assessment
Find out what your personality is like and discover your traits, worries & concerns about taking the next step to study at school towards a new and rewarding career. This quick and easy assessment will provide you with some insight into what to focus on and what you might need to watch out for to best prepare you for your new career and school goals!
Take Assessment!
Financial Aid
Your education is an investment in your future. We realize that every student comes from a unique financial background, so we point you toward the financial solution that is right for you.
There are many options when it comes to financing your education, including:
PROVINCIAL GOVERNMENT STUDENT ASSISTANCE

Each provincial government has its own financial assistance programs for post-secondary students. Give us a call and we'll help you to get the ball rolling with your personal loan application process.

RBC ROYAL CREDIT LINE FOR STUDENTS ©

The Royal Credit Line for Students lets you focus on what's important: your studies. Available to full-time and part-time students who need to finance their studies, it allows you to take charge of your financial needs in a way that fits your lifestyle.

The Royal Credit Line for Students is different from a traditional loan in that it lets you borrow funds as you need them and pay the interest on only the amount you use without ever having to reapply. You get all the convenience and benefits with no annual fee.

As a student, you may qualify for one of RBC's best rates - Prime + 1%, which applies when you are at school and for a 12-month 'grace period' after graduation.

Further information about financial assistance is available from the Financial Representative at your nearest CDI College campus.
Montreal
416, boul. De Maisonneuve Ouest Suite #700
Montreal , QC H3A 1L2
Laval
3 Place Laval Suite #400
Laval, QC H7N 1A2
Longueuil
Complexe St-Charles 1111 rue St-Charles Ouest Suite #120
Longueuil, QCJ4K 5G4
Pointe Claire
500 - 1000 boulevard Saint-Jean
Pointe-Claire, QC H9R 5P1
Anjou
9480 Lacordaire Boulevard Suite #204
Montreal, QC H1R 0C4